Za'atar breadcrumbs are an easy way to add a boost of flavor to any simple homemade breadcrumbs. The herby, tart flavor of Za'atar adds a perfectly savory and delicious taste. I promise you will never make breadcrumbs the same way after trying this recipe!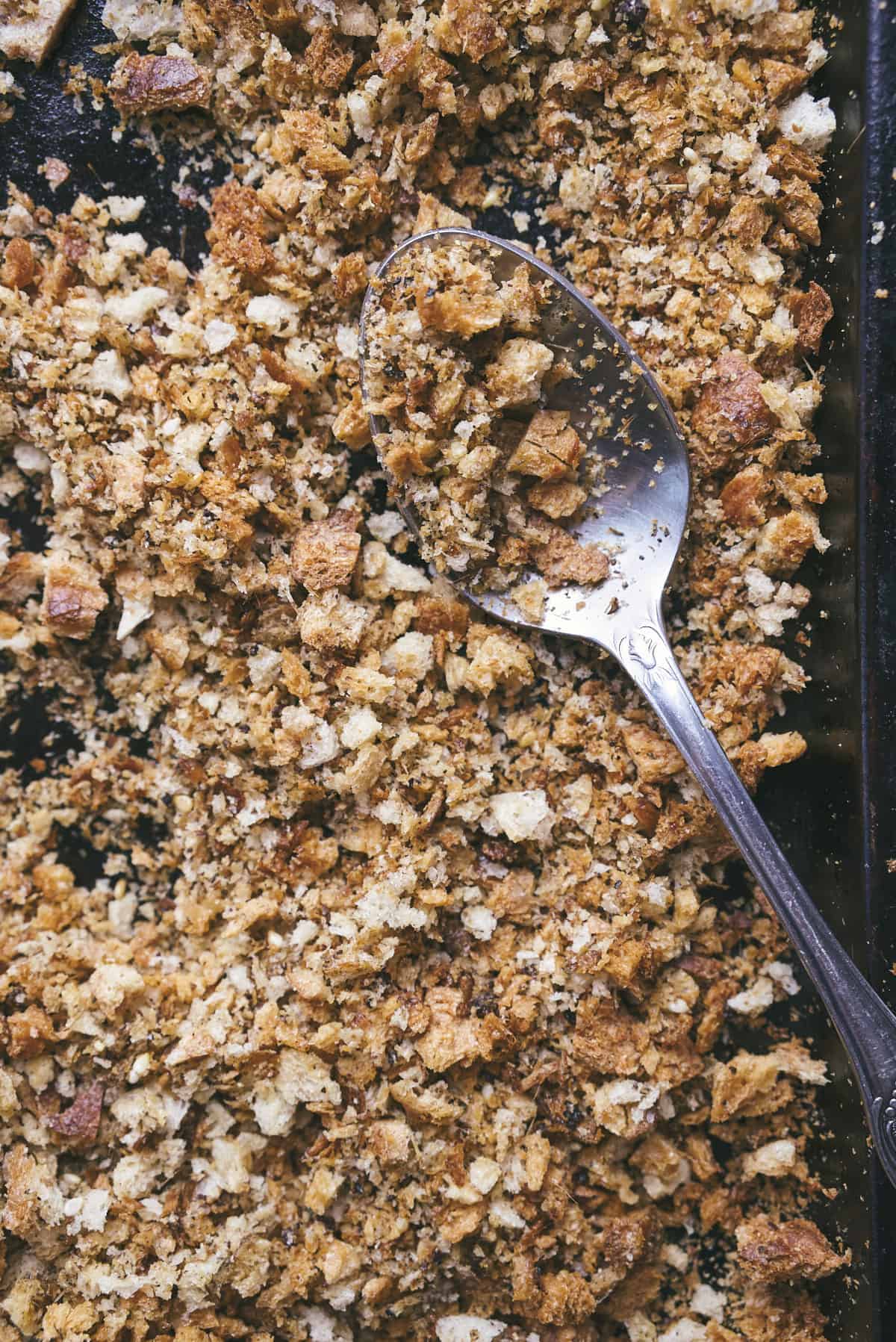 Za'atar is a middle eastern spice containing wild thyme, sumac, sesame seeds, and sometimes oregano. It has a very herby flavor from the thyme and sesame but what I love the most about it is how it pairs with the tart sumac. That's what keeps you wanting more! Actually, when I buy store bought za'atar I often add more sumac because some varieties don't have enough.
You can also try za'atar in this roast chicken with za'atar and mint.
Like any homemade breadcrumbs, leftover stale bread works best because it is already a bit dried out. Plus, it's just going to end up in the trash anyways, right? I usually always have a bag of stale bread ends sitting in my fridge ready for just that purpose. Keeping them in the fridge helps keep the mold off.
This recipe could be done a hundred different ways, and no one way is right. Simply chop up the bread, toss it into a food processor, grind it to the coarseness you want, drizzle it with some olive oil, za'atar, and sea salt, and toast them in the oven until crunchy. Done.
I prefer to keep my breadcrumbs a bit coarse because I usually use them as little crunchy toppings for salads or soups, or these stewed lentils with caramelized onions. But, if you are using them to say, bread and fry some chicken tenders, then go ahead and grind them to a more fine texture.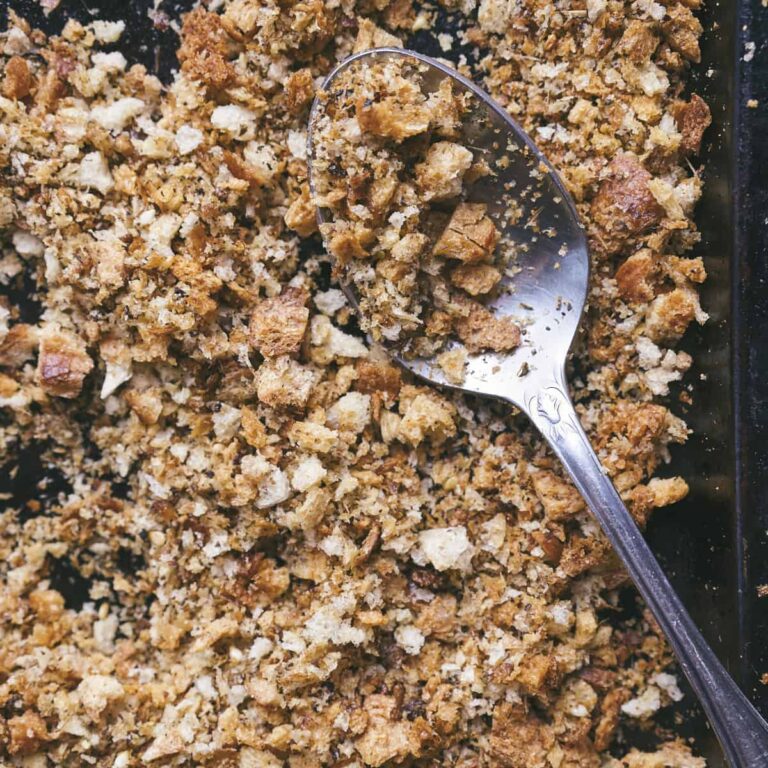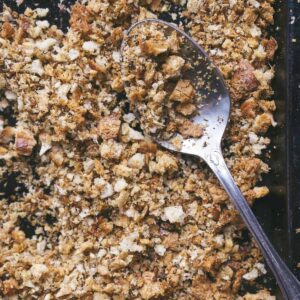 Za'atar Breadcrumbs
A simple way to upgrade any homemade breadcrumbs with a simple seasoning of za'atar and sea salt.
Print
Pin
Rate
Ingredients
3

cups

stale or fresh bread,

(roughly chopped)

1

tbsp

za'atar

1

tsp

sea salt

1

tablespoon

olive oil
Instructions
To start, heat your oven to 300°. Then, add the chopped bread to a food processor and pulse until ground to your preferred consistency. (finer texture for battering, coarser texture for use as a topping).

Lay the breadcrumbs out onto a large sheet pan and sprinkle with the za'atar, sea salt, and olive oil. Toss until well combined.

Then, add to the oven and toast for 5-10 minutes. Check often, stale bread will toast faster than fresh bread. They should be very crunchy.
Video
Notes
This recipe is a great way to use up any stale bread you may have laying around.
Did you make za'atar breadcrumbs? Rate the recipe above!
Follow Redwood Kitchen on social media!
If you like this recipe be sure to comment below or subscribe for more great recipes!