Craving that recognizable and comforting bowl of tomato soup with your grilled cheese? Try adding a twist of flavor with this quick and simple tomato miso soup recipe. It comes together in about twenty minutes and is just as good slurped up straight from a spoon or dipped in with a melty grilled cheese.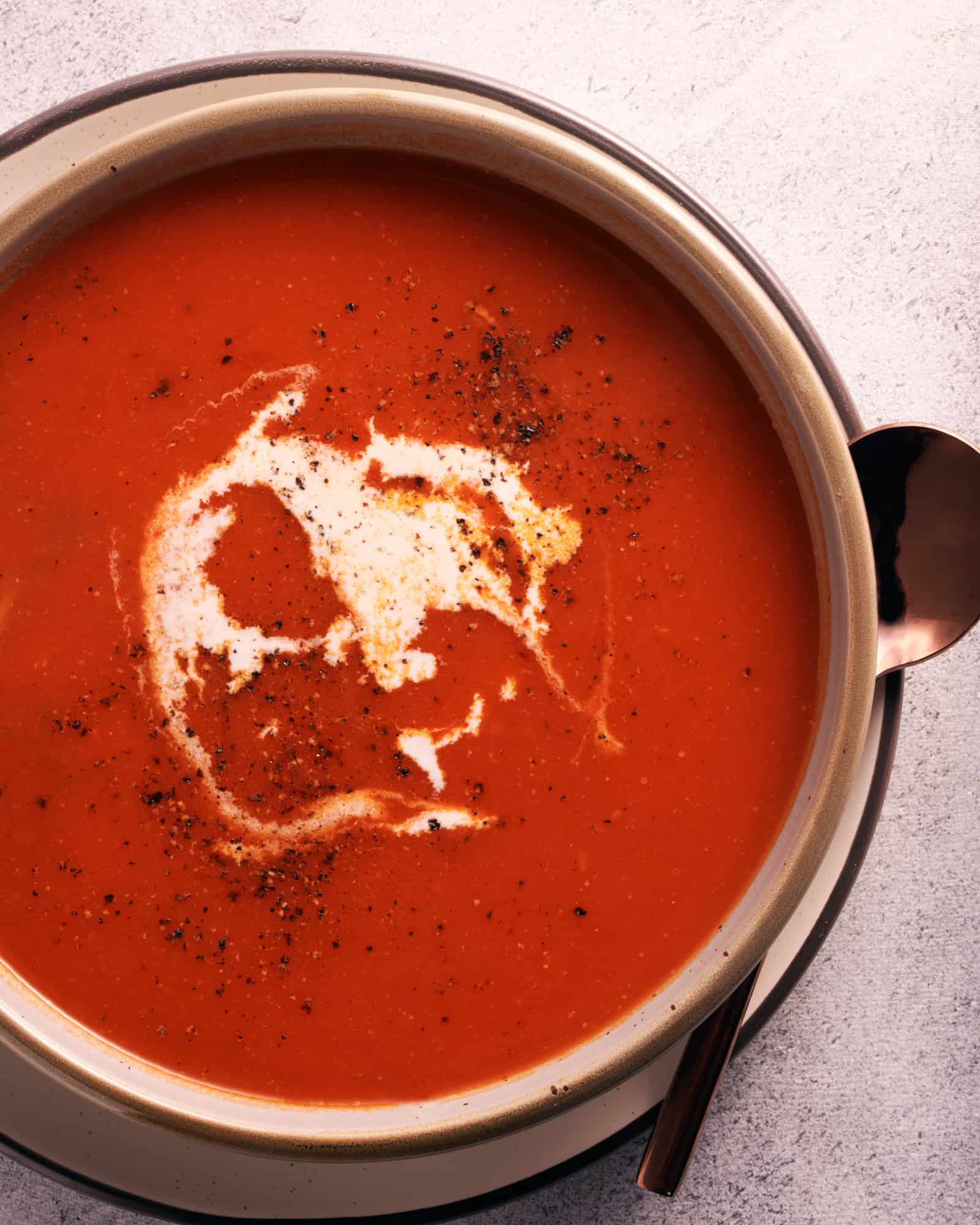 The addition of miso paste is really what makes this recipe unique. Anyone who has been to a Japanese restaurant before knows that miso and broth are best friends. Miso paste adds that salty, funky, can't-quite-pin-it flavor bomb that can transform a good soup into a great one. Blend it in with the familiar flavors of bright tomatoes and savory stock, and you can make your next tomato soup something special. 
The use of the immersion blender helps make this dish a quick weeknight staple of mine. Simply sauté some onions and garlic, add the tomatoes, miso, and stock and blend it up into a puree. If you don't have an immersion blender though, it's just as easy to transfer it to the blender and puree it that way too. 
Other soup recipes to try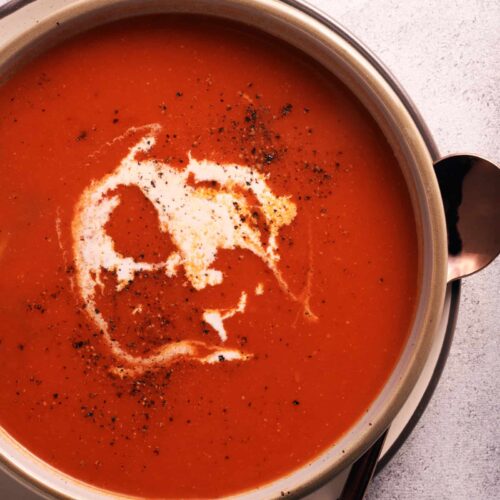 Ingredients
3

tablespoon

butter

1

small onion,

(roughly chopped)

3

cloves

garlic,

(chopped)

28

oz

can of whole peeled tomatoes

28

oz

stock,

(chicken or veggie)

¼

cup

white miso paste

¼

cup

heavy whipping cream
salt and pepper,

(to taste)
Instructions
Heat a large saucepan or dutch oven to medium heat. Melt the butter and add the onions and a pinch of salt and sauté until translucent but not browned, about 3-4 minutes.

Next, add garlic, canned tomatoes, and stock and bring to a boil and let simmer for an additional 5 minutes or so to let the flavors come out. Then, using an immersion blender, puree the soup until velvety and smooth.

Finally, add in miso paste and heavy whipping cream and stir until completely dissolved. Taste and season with salt and pepper if needed.
Notes
This is a great make ahead recipe to put on the back burner while preparing other dishes.
Did you make tomato miso soup? Rate the recipe above!
Follow Redwood Kitchen on social media!
If you like this recipe be sure to comment below or subscribe for more great recipes.