A quick elote bowl is a go to for my wife and I when we want an easy, no-fuss side for some black bean tacos or shrimp tostadas. This version is far from the authentic corn on the cob style, but still delicious and can be made during any season using frozen corn.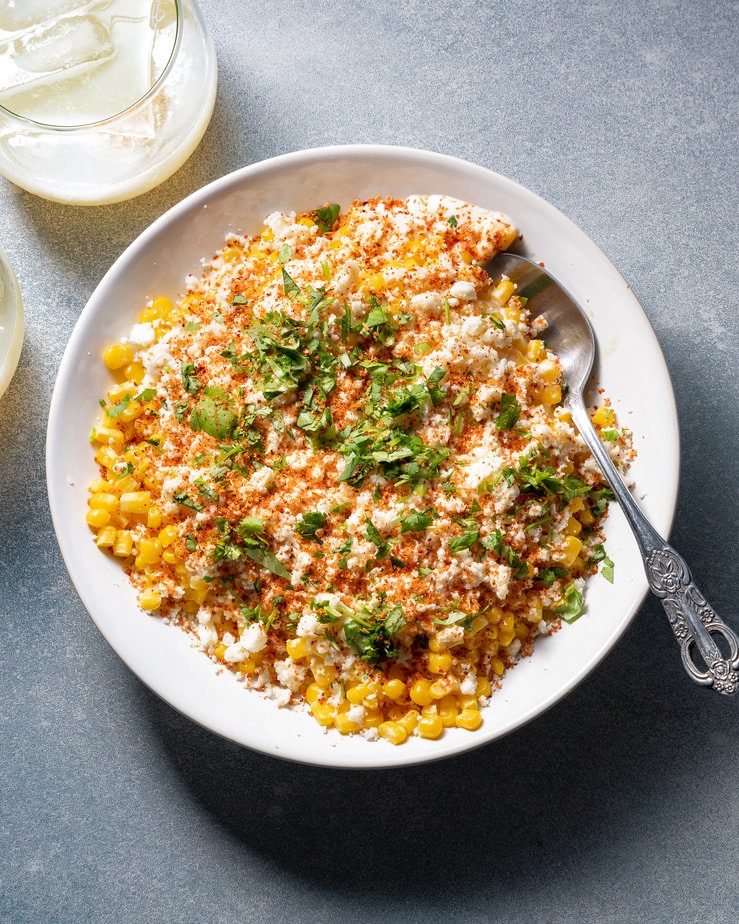 This recipe makes a hefty serving for two but make sure to save the leftovers because it's great for dipping tortilla chips in or stuffed into a breakfast burrito. The tangy, salty, slightly spicy dressing itself packs so much flavor that I often find myself tossing it with some roasted potatoes or other veggies.
---
Elote Bowl
---
Ingredients
1 12oz bag of frozen corn
2 tablespoon greek yogurt, (or sour cream)
2 tablespoon mayo
1 lime, (juiced)
½ cup crumbled cojita cheese, (or grated parmesan)
tajin, (to taste)
salt, (to taste)
chopped cilantro, (for topping)
Instructions
Empty the bag of frozen corn into a small saucepan and toss with a pinch of salt. Heat under a medium flame until the corn is complete thawed and there is no more water from the ice left. Then, transfer the corn to a serving dish.
In a small bowl, mix together the greek yogurt, mayo, lime juice, and a pinch of salt. Drizzle the mixture all over the corn, then top with the crumbled cojita cheese, tajin seasoning, and cilantro.